A Team Leader / Project Officer in Brussels - (Temporary Agent Grade AD9)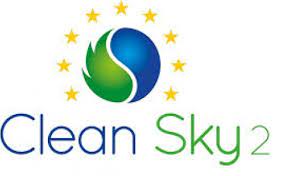 Offre
A Team Leader / Project Officer in Brussels - (Temporary Agent Grade AD9)
Post and Duties

- Contributing to the preparation of the strategic plans of the Short-Medium Range Aircraft domain based on recent progress and results achieved, including contributions from other programmes (European, national, regional) and aligning with the strategic roadmaps proposed by the responsible industrial members. The aim will be to ensure a proper alignment of all contributing activities towards the goals of the programme;
- Coordinating the preparation and approvals process of the work programme of the areas for which he/she is responsible and monitoring the overall performance of the running research projects within the Short-Medium Range Aircraft domain;
- Preparing and managing Calls for Proposals, including the writing/validation of the topics proposed for publication, preparing the evaluation phase (selection of experts, eligibility checks of proposals), supporting the selection and final ranking;
- Preparing, validating, managing and closing the Grant Agreements for Members and Grant Agreement for Partners on time. This will include liaising with contributing beneficiaries, monitoring the progress of research activities, providing feedback to beneficiaries and initiating actions when necessary;
- Ensuring the timely delivery and validation of technical content: deliverables, timetable, milestones, technical description of projects and their overall contribution to the programme objectives;
- Providing financial, technical and administrative information; preparing and updating dashboards [KPIs], and analysing these to report on the execution of projects, making recommendations to the management and monitoring follow up with beneficiaries;
- Conducting and preparing project reviews, assessing relevant reports beforehand, and participating in project meetings and/or in dedicated progress reviews;
- Monitoring and assessing whether industrial members and partners selected through Calls for Proposals fulfil their contractual obligations, including administrative and financial aspects, with the assistance of the internal staff and - when needed - external experts;
- Ensuring and contributing to the correct dissemination and implementation of project results;
- Reporting on the evaluation activities of the Clean Sky JU and preparing input for the Annual Report;
- Running and managing the team in charge of implementing activities in the Small-Medium Range Aircraft domain;
- Performing any other tasks assigned by the management of the JU in the interests of the smooth operation of the projects and their overall management.


Remuneration

The successful applicant who is offered a contract of employment as Temporary Agent 2f of the CEOS, will be graded on entry into service in step 1 or step 2 of the relevant grade (TA AD9), according to the length of his/her professional experience.

The pay of staff members consists of a basic salary supplemented with various allowances:

• Basic salary: there is a basic salary scale for each grade, divided into a number of steps. For AD9 step 1 the monthly basic salary is 8058.32 euro.

• Allowances: in addition to the basic salary, staff members may be entitled to allowances, such as expatriation or foreign residence allowances, family allowance, household allowance, dependent child allowance, pre-school allowance and education allowance. The net salary (after deduction of taxes and inclusion of allowances) may be equal or higher to the monthly basic salary, depending on the situation of the candidate.

More info: www.cleansky.eu/vacancies
Entreprise
Clean Sky 2
in Brussels, Belgium
Clean Sky 2 is the largest European research programme in aeronautics, developing innovative, cutting-edge technology aimed at significantly reducing CO2, NOx emissions and noise levels produced by aircraft. Funded by the EU's Horizon 2020 programme, Clean Sky contributes to strengthening European aero-industry collaboration, global leadership and competitiveness.
For further information on the governance, structure and content of the operational activities and objectives of the Joint Undertaking, please consult the following website: http://www.cleansky.eu.
Candidatez !
Aucune information de contact fournie.